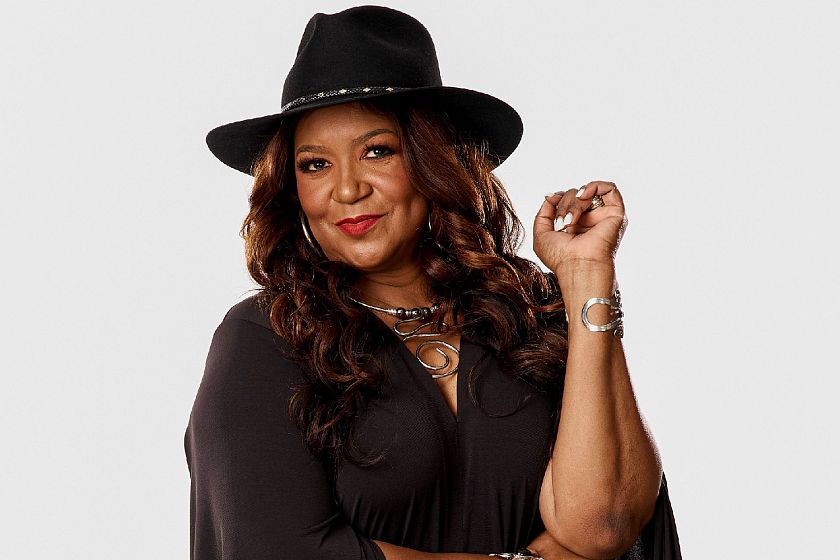 Wendy Moten
Wendy Moten
Wendy Moten was born to sing! This multi-talented American singer-songwriter, with her fluid and stylish vocals, has thrilled audiences on stage around the world from London to Paris, St. Petersburg to Tokyo, Rio De Janeiro to New York, and many more. Her voice tells a deeply soulful story that touches and inspires all who hear it.
Wendy started singing early in her life at her Father's church in Memphis, Tennessee, and from the first note, she captured the hearts of everyone around her. Her early musical influences include Barbra Streisand, Stevie Wonder, Ella Fitzgerald, Aretha Franklin, and a host of others.
In the late 1990's, Wendy signed with EMI Records where she recorded her first solo album along with several singles, and released the ballad "Come In Out Of The Rain," which became a top ten Billboard hit in Europe. Wendy's self-titled EMI debut also included the up-tempo tracks "Step By Step" and "Nobody But You". Wendy toured as the opening act for Michael Bolton during his North American tour and was the toast of Japan where she performed at the famed Budokan, hosted by David Foster & Friends along with the Tokyo Philharmonic Orchestra.
Wendy can be heard on the Grammy nominated single "Whatever You Imagine" from the animated film The Pagemaster starring Macaulay Culkin. Wendy's second EMI album, Time For Change, included the popular "Forever Yours" and "Your Love Is All I Know". After receiving grave reviews in the U.S. the album was released globally and became one of Japan and Europe's best selling albums.
Wendy has recorded duets with top selling artists including Michael McDonald's "No Love To Be Found", Julio Iglesias's "Just Walk Away", John Oates's "Let's Drive" among others. She was the featured vocalist on multiple Buddy Guy projects, Microsoft's Paul Allen's album "Everywhere At Once", as well as the featured duet partner of Derek Trucks on his "Healing Hands". Her recording of the Stevie Wonder hit "AlI I Do" is featured on Grammy award winning saxophonist Kirk Whalum's album "For You", produced by Grammy winning producer Paul Brown.
Wendy can be heard on the Muscle Shoals tribute album in a duet recording of "True Love" with the legendary Vince Gill. Vince also joins her on her rendition of "Faithless Love" recorded for current album release, "I've Got You Covered". Last year Wendy graced the stage of the historical Grand Ole Opry on multiple occasions and she was featured at the Country Music Hall of Fame Museum in their "Musician Spotlight" series.
Wendy's voice has been deemed as one of the natural wonders of our age, an instrument of infinite diversity. She has been touring with Vince Gill, Julio Iglesias, Martina McBride, Faith Hill & Tim Mcgraw.