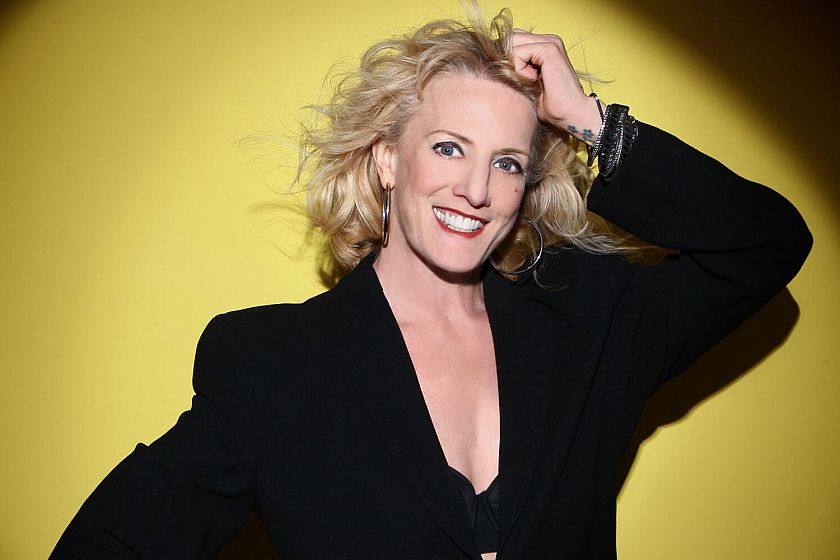 Suzanne Westenhoefer
Suzanne Westenhoefer
No one ever accused Suzanne of being subtle, not the shuttle driver who took her to the airport, the woman she was in line with at the grocery store yesterday and certainly not her audiences. Subtle, she is not.
After 25 years of groundbreaking, stereotype-shattering and brutally honest comedy, she's not about to start pulling punches now.
The kid from Amish Country who began her comedy career on a dare is celebrating a quarter century of out, open, no-holds-barred comedy.
Suzanne tells the truth. The truth is life is funny, especially when it's fermented in Suzanne's mind. That's why she could never be in the closet, making her a trailblazer when she started doing stand-up in the 1990s. She was the first openly lesbian comedian with an HBO Special and the first openly lesbian comedian on "Late Night with David Letterman."
Heck, she was on Sally Jesse Raphael in 1991 on a show called "Breaking the Lesbian Stereotype…Lesbians Who Don't Look Like Lesbians." From "OMG, a lesbian has long hair and wears make up" to "I went to Helen and Jane's wedding last weekend," that's how far we've come in the 25 years Suzanne has been telling her truth to audiences all over the world. Some of that is certainly thanks to her candor, courage and charisma.
Suzanne never does the same show twice. She can't. She doesn't write anything down. She charges boldly onto the stage and what happens is always a mystery and a delight.